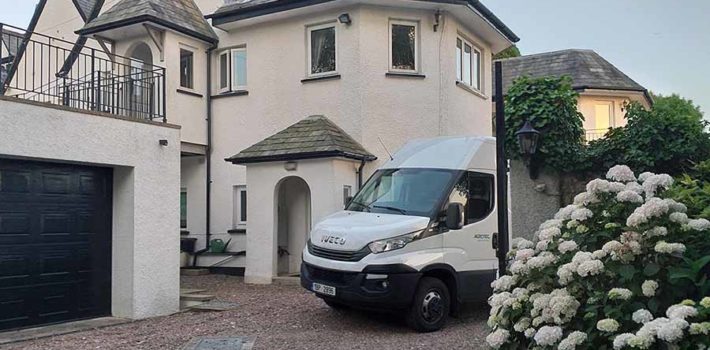 MOVING FROM THE UK TO THE CZECH REPUBLIC
1) Required Documentation
– copy of your ID/ phone number/ other contact is helpfull
– proof that you have lived in the UK for longer than 12 months (tenancy agreement, council tax, payslips,  and similar.)
– affidavit that the items are yours
– confirmation of your permanent/ temporary stay in the Czech Rep. (at least a verified lease agreement)
– list of all the items you are moving (items should be older than 6 months, shall not be sold just after)
– if you are not travelling with us in the van (missing out on a ton of really funny stories!), we would need a verified power of attorney stating that we can represent you at customs
– application for remission of duties and taxes (the value of your items should not exceed 1000 EUR if you do not want to pay duties and VAT)
2) After Arriving at Customs in France 
I. You need to show:
– the list of items
list of items for customs LibreOffice, list of items for customs template LibreOffice
List of items for UK/FR customs Excel, Template list of items for UK/Fr Customs Excel 
PDF example list of items for customs PRINT, Template pdf list of items for customs Print 
– EORI registration
– Czech custom office number, for example CZ123456 (where the declaration will be completed –  list of  customs offices and map are here https://www.celnisprava.cz/cz/aplikace/Stranky/scu.aspx)
II. Request a T1 form and pay deposit for your goods

3) After Arriving in The Czech Republic 
You need to go to the custom office that you declared at the French border. You should arrive at least 2 hours before closing, and keep in mind that the process could take up to 3 hours. Needs to be done in Prague or Brno only. They don't need to see goods, just the papers.
Monday: 07:00 – 17:00
Wednesday: 08:00 – 17:00
Tuesday + Thursday: 08:00 – 15:00
Friday: 08:00 – 14:00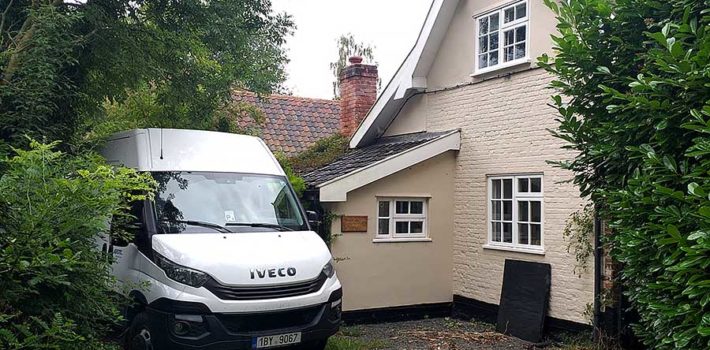 How to move to the UK (London) on your own: a step by step guide
1. Van rental
You can rent a van to go to the UK in most of the more upscale van rentals; however, always let them know in advance that you are going to the UK. They will charge between 1,500 and 2,200 CZK (60–90 euros) per day.
You should be able to move to London in 3 days, which means that the van should not cost you more than 6,600 CZK or 250 euros.
2. Fuel
To save on fuel, follow this simple principle: diesel fuel is always cheaper when you are not on a highway. Diesel fuel is also cheaper in the Czech Republic than in Germany but it is cheaper in Germany than in other countries. We recommend using this petrol station in the Czech Republic; in Germany, we recommend this petrol station on the way there and this one on the way back.
You overall fuel costs are mostly determined by the size of the van.
Van fuel consumption:
10 m3 – around 8,5l/100km
15 m3 – around 10l/100km
22 m3 – around 14l/100km
In other words, you will need about 240 litres of fuel for a round trip to London with a 15m3 van (Prague to London and back: 2,500 km), which will cost you about 12,000 CZK (about 450 euros).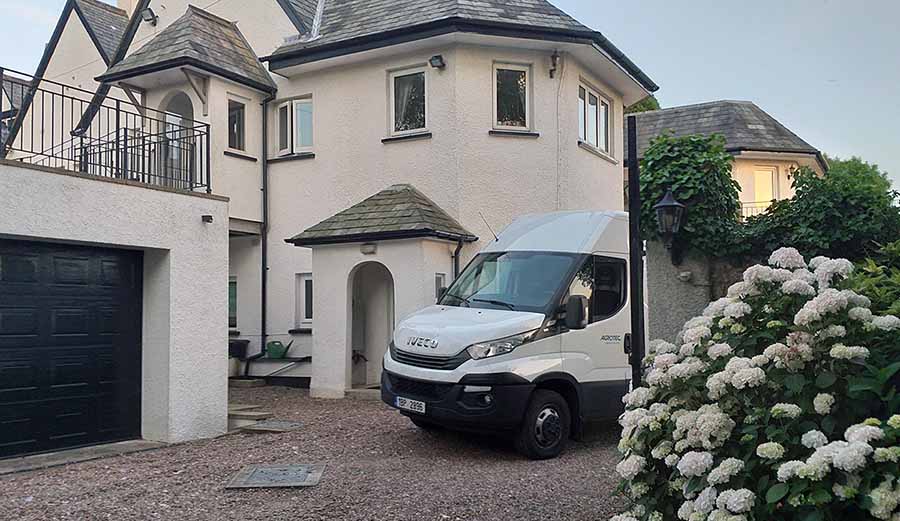 3) Tunnel or ferry?
The tunnel is cheaper if:
– You will spend fewer than two nights in the UK
– You can plan your trip in advance
– You do not mind travelling outside the busy times (evening, night and early morning)
– You do not want to waste your time on the ferry
– You don't need to travel on holiday season 
The ferry is better if:
– You have to buy your ticket on the day of your trip
– You will need to stay in the UK for longer
– You want to enjoy your time on the ferry and you do not mind that it takes longer
The cheapest round trip from France to the UK is 2,600 CZK (100€).
(Price for both crossing with extra trailer is in cheaper and easier with ferry)
The ferry to Uk from France is run by 2 companies: PO Ferry  and DFDS
The overall cost is 19,600 CZK or about 780 €.
And how valuable is your time? That is for you to decide.
Notes:
– If you arrive in the UK during the holidays, the prices may be 2 or 3 times higher
– It is quicker to get on the train and the customs officers are nicer
– Whichever way you choose, there may be random checks that can take up to 30 minutes
– If you would like to make the trip even cheaper, ask around (for example in the relevant Facebook groups) whether anyone needs to have something transported on your way there or back
When passing Germeny you Must fill kontrolbuch in English
How to get on train in France Calais with van wath video
Get of the train in Folkestone UK
Roads and tunnel charges and emission zones in UK
There is one toll motorway (highway) in the UK and about 12 toll bridges and tunnels.
The charge is usually up to 5£, and it is not worthwhile to try and avoid them.
You are most likely to have to pay for using the: Dartford Crossing
Dartford Crossing step by step guide 
Registration for the 

LEZ

 and 

ULEZ

zones London
There are two emission zones in London. LEZ, or the Low Emission Zone, covers almost the entire area within the circle surrounded by M25.
It is important to register in advance. The form says it may take up to 10 workdays to process, but it usually only takes 2 or 3.
All vans registered outside the UK have to register in advance. If you do not register in advance, you will pay 200 pounds per day for entry.
However, all newer vans meet the emission limits. All you need to do is to register using the technical license to your car, and you will avoid both charges.
If your car meets the limits, but you did not register in time, you will have to pay the charge. (In most cases, you will be allowed to register later and once you pay the fine, they will return the full sum, but we do not recommend this method.) The minimum fine is 500£.
ULEZ, or the Ultra Low Emission Zone, is a zone in the very center of London, proximity 20 km around the city center.

Detailed registration instructions for the LEZ/ULEZ London
https://tfl.gov.uk/modes/driving/compliance-registration/before-you-start
From 1.1.2022 you are redirected to EPCplc to register there.